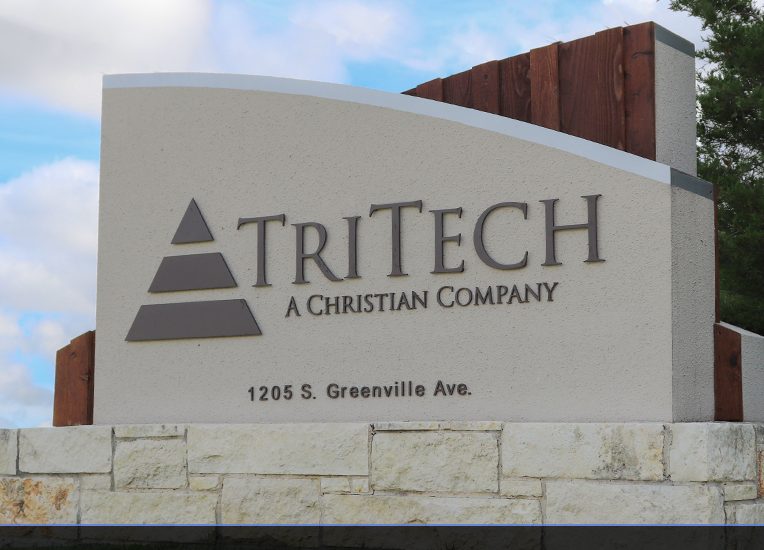 News-Updates
2021 May Newsletter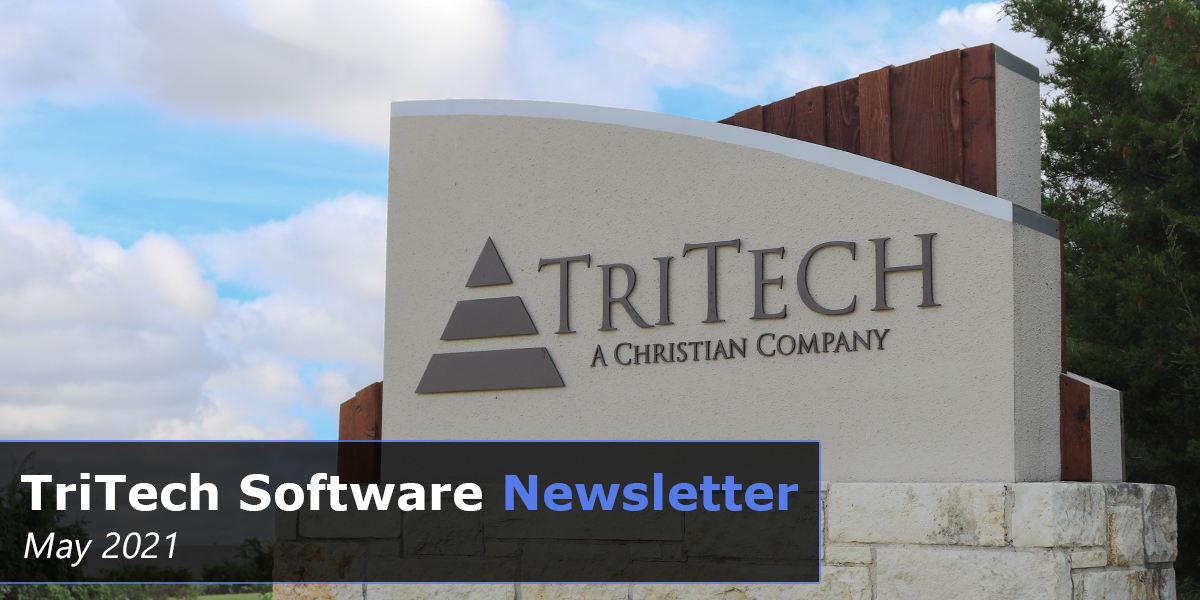 Tax Season 2021 is now in the books! This year brought some unique challenges to overcome, including the winter storm that nearly took out the entire power grid in Texas. Most all of our internal employees dealt with extended power outages, and we all suffered through single-degree cold. Despite the storm, we were able to catch up and get all our filings completed before March 1st.
TriTech's Impact as of Tax Season 2021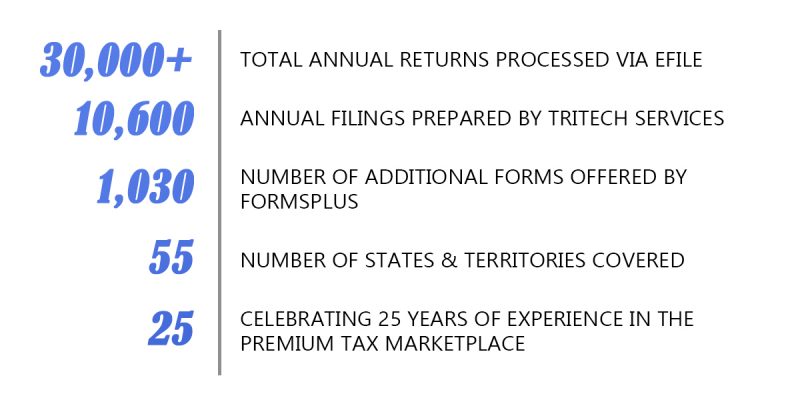 Stratus News Updates
Stratus is our upcoming online tax product – and it's a true SAAS product. Eventually, Stratus will include all of our products in one web-based environment. We're releasing one product at a time as we transition from our desktop applications. The first part of Stratus is a website that handles the electronic filing of individual returns for nonsubscribers in the states of Georgia, Iowa, Idaho, and South Dakota. It released alongside Premium Pro: Premium Tax this past year. If you're already using Premium Pro, you won't need to use this website. Nonetheless, we're excited to share this first major step of moving all our software to the cloud! Take a look at the nonsubscriber website here.
Keep an eye out for Stratus News Updates as we continue through the development cycle. We'll be keeping you posted on our progress!
Terry Easley, from the state of Idaho, had this to say about Stratus so far:
"LOVE, LOVE, LOVE IT. What a great job you guys did. This will cut down so many phone calls for people who can't upload because they've not downloaded the form correctly (trying to type while in the browser). This is a frequently occurring issue, which has now been handled."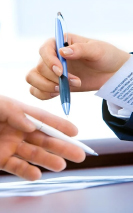 The New Agent
Agent is getting an upgrade! Behind our non-subscriber sites, Agent is the next in our family of products that'll be moving to Stratus. The move should be seamless for existing users. It's stronger and more secure using technology like Google Cloud, Auth0 and a new geocoding engine. The database is streamlined, too!
We're so excited to share this next big step towards our cloud platform with you. Be on the lookout for further Stratus News Updates from us as time goes on!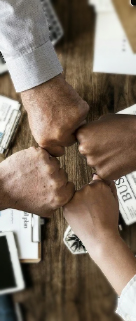 Survey Results
The results are in! We've calculated our new NPS (Net Promoter Scores) for Software, Hosting, and Services. The NPS is a metric of customer experience, calculated based on how likely they would be to recommend that company. The scale is from 1-100. The average for software companies is 30.
For Software, our NPS is 90.
For Services, it's 95.
For Hosting, it's 91.
Having a score above 90 for all our products and services is incredible and we wouldn't be where we are without you. We look forward to bringing further innovation into our software to make tax season even easier.
We drew a winner for each of our surveys… Congratulations Charlene, Tammie, and one other winner who wished to be anonymous! Be sure to keep an eye out for next year's surveys for a chance to win, and if you have any feedback or comments in the meantime, don't hesitate to let us know!

We've got a new look!
We've made some major improvements to our website, and more are on the way! As part of our endeavors to deliberately innovate and continue moving forward, we've set our sights on our website alongside our software landscape. New year, new us! This is the first major step towards the goals we have for our website, and we're excited to share it with you now that it's up and running!
We're looking forward to having improved clarity and communication online with you through this updated formatting and migration to a new host. You should continue to see adjustments over time. Should you run into any issues or have any questions, please don't hesitate to reach out! We're always glad to assist however we can.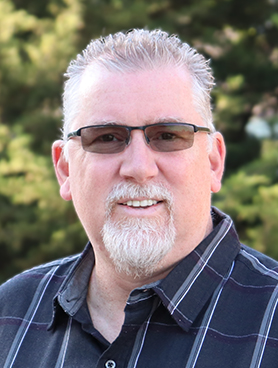 Mike Laymon
Please join us in welcoming Mike Laymon to the TriTech Family as our new Director of Sales & Marketing! Mike is a hands-on Marketing, Technology, and Finance leader with 25+ years of experience. He brings with him a wealth of knowledge in sales as well as creative marketing strategies, and we're thrilled to see what strides our Sales & Marketing team will make with his guidance.
Mike recently celebrated his 26th wedding anniversary with his wife Gracia. They have two children. In the past year, Mike has earned his Master's Degree in Leadership and Ministry from Carolina University. He is actively involved in his local church as a teacher and enjoys playing the electric guitar.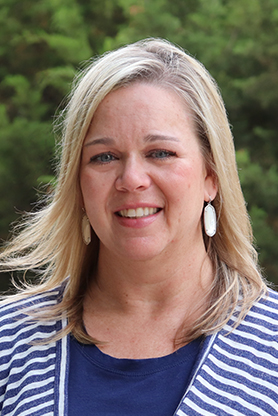 Shelley Cameron
Meet Shelley Cameron! She joined the TriTech family in 2020 to support our compliance initiatives, which led to working with the IT team. With the IT team, she now provides secure access to information resources in all forms through TriTech's robust infrastructure.
She and her husband met at Texas A&M University and have been married for 26 years. They have triplet boys who are in college and a daughter in high school. She enjoys sports, traveling, and participating in ministry. One day, she'd like to attend all the Tennis Grand Slam tournaments.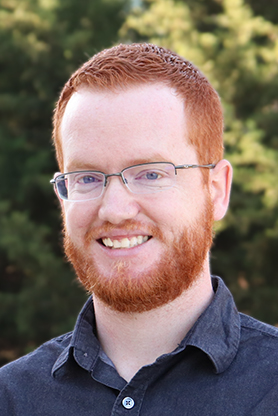 Brandon Bates
We're proud to introduce one of our newest managers in our Services team, Brandon Bates! Brandon has worked at TriTech for several years. When he's not working, he enjoys sports, outdoor activities and volunteering for the Pancreatic Cancer Awareness association. He's helped further the TriTech mission by working with Meals on Wheels and participating in multiple mission trips. He's dedicated, hardworking, and passionate about making the workplace fun as our Softball, Volleyball and Kickball Coach. Brandon was promoted from Assistant Manager to Manager at the end of last year, and we look forward to seeing his expertise in action.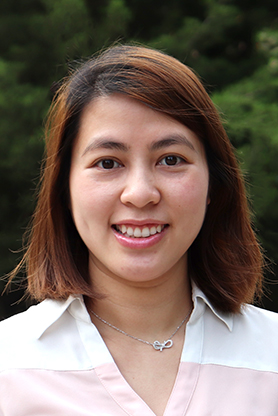 Taylor Dang
Introducing Taylor Dang, our newest Tax Services Manager! Taylor has worked with TriTech for over five years in the services department. She enjoys going to see movies in the theatre when they come out, though she hasn't been able to go to any recently due to the pandemic. She also likes to donate her time and money to those around her in need in both the US and Vietnam. Each year, she sends money to her parents in Vietnam so they can help older or disabled people there.