Premium Pro
Allocator
TriTech's Premium Pro Allocator was designed specifically to allocate premiums to determine what taxing jurisdiction the address falls in.
Utilizing advanced mapping technology, Premium Pro Allocator assigns premiums to the correct taxing jurisdiction based on policyholder address rather than zip code. The physical location of each address is compared to the geographic boundaries of all municipalities within the state to determine the correct taxing jurisdiction of the policyholder.
Employing standard features and a simplified user interface, Premium Pro Allocator increases productivity while decreasing the learning curve.
Key Features
Decreased Risk of Audit

Automatic Reports

Batch Processing

KY HB 524 Verified
FL: DR-350900 Compliant

DE: Meets Bulletin No. 55 Regulations

Save Time

Accurate Results

Import to other Premium Pro Software
System Requirements
Minimum System Requirements for Workstation Installation:
• Windows 10, Windows 8 with a 1GHz processor.
• RAM: 3 GB.
• Available hard drive space – 10 GB.
• NET Framework 4.
• Adobe Reader.

Minimum System Requirements for Network Install:
• Windows 10, Windows 8 or Windows Server (2012 or greater).
• 2 GB of available hard drive space.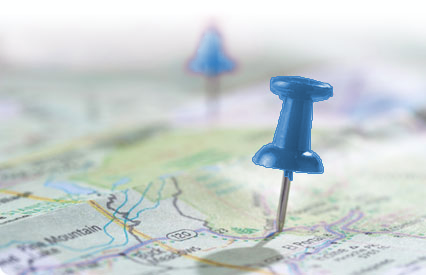 Supported States
Choose one state or bundle them to fit what's right for your company.
Fire-Marine & Non Fire-Marine premiums
Premium allocation for GID 17A License Fees
In compliance with Delaware Bulletin No.55
Fire-Marine & Non Fire-Marine premiums
Fire Protection and MTA Surcharge
Police & Fire Fighter Pension Trust
Premium Pro is a Verified Software Vendor for a risk location system as defined by the Kentucky bill HB 524.Quarterly and Annual Reconciliation Returns (LGT 140, 141, 142).
Fire District Report (SFN 52764)
Allocator Features
Premium Pro Allocator Features At a Glance
Integration
Geographic Mapping Technology
Import & Processing
Extensive Reports
Map View
Appending Files
Advanced Printing

Custom Reports

Easily Update and Reallocate Addresses
More Features
Short Learning Curve
Cut, Copy, Paste
Zoom
Help
Free Support
Premium Pro Allocator Features - Details
Integration
Once you have processed premiums, Allocator creates a file that can be imported into other Premium Pro products. Municipal and Trust Fund district premiums may be imported directly into Premium Pro Municipal and PC. Allocator is the perfect companion software for Municipal!
Geographic Mapping Technology
Allocator uses geographic mapping technology to determine the location of each policyholder's address. The physical location of each address is compared to the geographic boundaries of all municipalities within the state to determine the correct taxing jurisdiction of the policyholder.
Importing & Processing
Import your address and premium payment information, and you are ready to process premiums.
Extensive Reports
Premium Pro Allocator produces several detailed reports that summarize the results of the allocation process. Allocator will rank the quality of each match, and poor matches will appear in the Match Exceptions Report.
Map View
The software also allows you to view a graphical representation of your policyholder address information. This feature will show you the location of each address in relation to the municipal boundaries of the state.
Appending Files
Companies that report premiums on a divisional or product basis can utilize this feature. Process your companies premiums using as many files as necessary. When you are ready to allocate your address data, use the Append Files feature to combine each file into one file to be processed.
Advanced Print
Premium Pro provides advanced print options, allowing you to print only the data that is needed. Allocator also features a Print Preview option, enabling you to view the data before sending it to the printer. This feature will ensure that your documents are printed correctly the first time, every time.
Custom Reports
You can create custom reports if the standard reports do not meet your needs.
Easily Update and Reallocate Addresses
Correcting an address can be performed from any report and any address that is changed will appear on an address changes report.
More Features - Details
Learning Curve
Premium Pro designed its menus and tool bar after some of the most popular Windows software. So, if you are currently using other Windows software, then you are already familiar with Premium Pro.
Cut, Copy, Paste
You can copy data into and out of Premium Pro spreadsheets using the clipboard. This simplifies the data entry process and allows you to create custom reports using information extracted from Premium Pro.
Zoom
You can zoom in or out of a return to accommodate your own viewing preference.
Help
Premium Pro comes with an extensive help system with details on how to use the software.
Free Support
All Premium Pro software comes with free telephone and email support for fast, friendly service when you need it. Extended hours and Saturday support help when you are stuck in the office with time running out.
Point of Sale Premium Allocation - Kentucky
Allocator Online is a web-based service, which allows the users the ability to access real-time tax jurisdiction data with no interruption to the critical point of sale or policy/agent management system.
Key Features:
Single location updates: All updates of taxing entity information will be accessible from one location.
Flexible access & easy integration: Allocator Online Service is compatible with any client operating system and a variety of web services. The service is accessed via HTTPS and returns data in XML format.
Specific information: Allocator Online provides up to date information as needed for such applicable items as taxing jurisdiction, tax rates, LGT-142 credit, tax code descriptions, effective tax rates.
Geocoding and Risk Location Services
Allocation Services
TRITECH SERVICES PROVIDES
Cost-effective solution, particularly for smaller amounts of premium data.
Receive proper allocation using Geo-Coding.
Even the smallest company can afford professional quality service.
We guarantee a 72-hour turn around time.
Guaranteed same day service offered.
Import files for Premium & Municipal Tax included.
Provides all necessary reports and files.
Avoid penalties for misallocation from the states.
CUSTOMIZED SERVICES FOR YOUR COMPANY'S NEEDS
You give us your policy level data.

We can take an Excel Sheet or text file.

We will format data as necessary.

No extra work getting that data into a specific format.

Within 72 hours you will have reports available including:

A policy level report to indicate each allocation.
A summary report used for preparing Municipal and Premium Tax returns.
An exception report indicating problem addresses. Statistical reports with color charts.
You can correct addresses in your system and we will re-allocate, if necessary.

You can correct addresses in your system and we will re-allocate, if necessary.
YOU CAN CHOOSE WHAT YOU WANT US TO PREPARE
Number of returns, number of companies, number of states, municipalities, special filings
SUPPORTED STATES
Alabama
Delaware
Florida
Georgia
Illinois
Kentucky
New York
South Carolina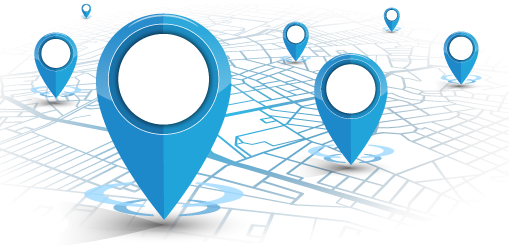 Support Hours
Monday-Friday, 8:00 am to 5:00 PM, CST
Extended Hours
January 2nd to March 1st:
Monday-Friday 7:30 AM to 6:30 PM, CST
January 19th to March 1st:
Saturday 10:00 AM to 2:00 PM, CST
Allocator Downloads & Updates
Click the button to access Premium Pro Allocator downloads and updates.