Premium Pro
Municipal Tax
Premium Pro Municipal allows you to calculate taxes for thousands of towns and cities with ease for over 4,000 municipalities.
Municipal processes tax returns for several different states: Alabama, Florida, Georgia, Illinois, Kentucky, Louisiana, New York, North Dakota and South Carolina. Municipal uses several data import and export features to minimize the time it takes to file numerous returns.
Municipal is integrated with our Premium Pro Life, PC, and Allocator products, which saves you valuable time. The digitized signature feature eliminates the need to sign hundreds of returns.
Key Features
Digitized Signatures

Printable Check Requests

Export to Check Software

Access to City and County Tax Rates
Reports to Summarize Info

Printable Returns, Schedules, and Forms

Customizable Print Ranges

Kentucky Efile
Import into Premium Tax Annual Module (

Life: GA & LA;

PC: FL, LA & SC)
More Info
4,000+ Municipalities

Easy Data Import

Cost Effective

Save Time

Accurate

Integrates w/ other Premium Pro Software
System Requirements
2 GHz processor or faster
Microsoft Windows 10, Server 2012 or later
SQL Server or / Express 2012 or later
1G local or network hard drive space for the program files
Printer
Internet access
Screen resolution of 1024 x 768 or greater
Please note the following estimated database sizes are per company per product year.
Common 10 MB
Premium Tax 15 MB
Municipal 34 MB
FormsPlus 5 MB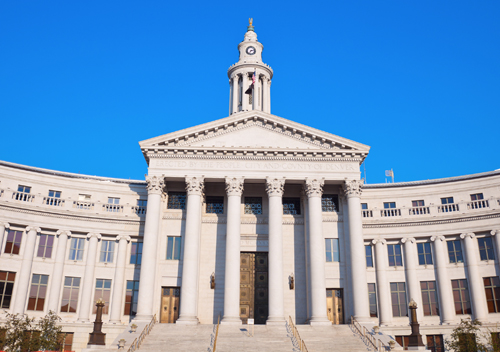 Supported States
Premium Pro Municipal calculates taxes for thousands of towns and cities for over 4,000 municipalities.
Fire-Marine & Other Insurance companies
Foreign Fire Insurance Company Tax
Buffalo Foreign Fire Tax Report, NYC Foreign Fire Premiums Tax Report, Cover Letter for NY State Foreign Fire Tax Report
Municipal Association of SC (MASC)
Occupational license (Chapter 205 of FL Statutes)
Premium tax (LGT-140, LGT-141, & LGT-142)
North Dakota Fire District Report (SFN 52764)
License Fees (33-8-8 of Georgia Code)
New Jersey Firemen's Relief Tax on premiums of Foreign Fire Insurance Companies.
License tax (1076 of Louisiana Revised Statutes)
Digitized Signature
Eliminate the need to sign thousands of municipal tax returns. A digitized signature is a facsimile of your personal signature that can be printed on each return. You may use digitized signatures for any number of signers. The same signature files may be used year after year with each version of Premium Pro Municipal.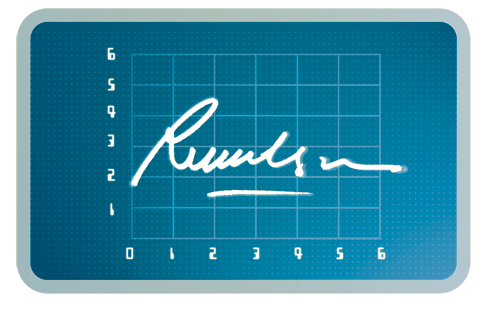 Municipal Tax Features
Premium Pro Municipal Tax Features At a Glance
Centralized Input
Import
Management Features
Digitized Signature
Flexible Printing Options
Label Printing
More Features
Short Learning Curve
Cut, Copy, Paste
File Sharing
Zoom
Help
Free Support
Premium Pro Municipal Tax Features - Details
Centralized Input
Use a centralized schedule to manually enter premiums for all municipalities in one location. Or you may copy and paste from a spreadsheet.
Import
Eliminate the need to manually enter premiums. Create an ASCII text file from your company's data processing system or export a file from Premium Pro Allocator. You may then import the file directly into the Municipal software.
Management Features
Premium Pro summarizes the municipal tax information, such as Summary of Taxes and Check Request Schedules, onto spreadsheets, making the information easy to review. The information from the Check Request Schedules appears on individual Check Requests and can be printed from Premium Pro or exported to your check writing systems.
Digitized Signature
With this add-on feature, TriTech will digitize the user's signature so that the municipal return will print with a facsimile signature.
Multi Year Access
Premium Pro allows access to multiple tax years all from one application.
Flexible Printing Options
Print essentially any item that you are viewing, to a physical printer or to PDF, by simply clicking on the printer icon, or choose what to print from a menu based on numerous options.
Print to PDF
Built-in PDF printer driver that simplifies document management and collaboration
Label Printing
For your convenience, mailing labels can be printed from the software for every municipal return.
More Features - Details
Learning Curve
Premium Pro designed its menus and tool bar after some of the most popular Windows software. So, if you are currently using other Windows software, then you are already familiar with Premium Pro.
Cut, Copy, Paste
You can copy data into and out of Premium Pro spreadsheets using the clipboard. This simplifies the data entry process and allows you to create custom reports using information extracted from Premium Pro.
File Sharing
Multiple users may access the same data file at the same time. This makes it easier to distribute the workload among your staff.
Zoom
You can zoom in or out of a return to accommodate your own viewing preference.
Help
Premium Pro comes with an extensive online help system detailing how to use the software. State instructions are available for each form by simply hitting F1.
Free Support
All Premium Pro software comes with free telephone and email support for fast, friendly service when you need it. Extended hours and Saturday support help when you are stuck in the office with time running out.