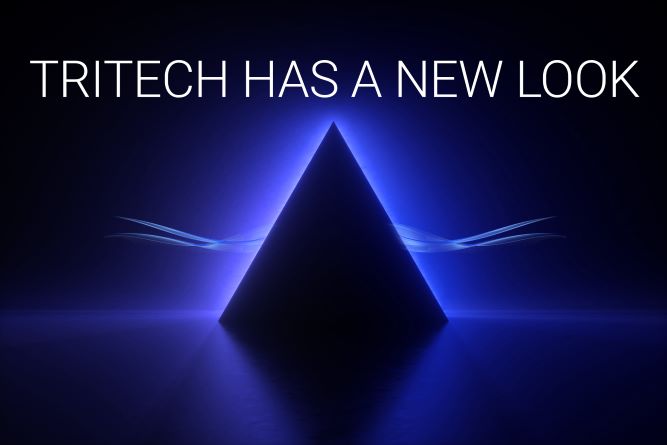 News-Updates
TriTech has a New Look
Over the past year we have been hard at work planning exciting updates to the way in how our clients experience TriTech. As we continue to strive for excellence in our relationships with you, our passion has been to improve our storytelling, advance our interactions, and enhance our personal touch, while at the same time streamlining access to the important information you need concerning our products and services. The result of these efforts has been a marketing makeover we call "The TriTech Experience". As we have repeatedly asked ourselves "What Story Are We Telling Today?", we recognize that the TriTech story is about you, our clients, and the difference we desire to make each and every day. We are excited to launch this first phase of The TriTech Experience with you today.
We are pleased to unveil our new logo that celebrates the story of TriTech. Here are the details.

Inspired by our trio of founders, and fused with the firmness of their faith, our three-section pyramid symbolizes the inspirational DNA that drives our existence.
The flare of innovation on the pyramid celebrates Ideas that make a difference. Our passion for embracing better and engaging best ignites the creative spark to continually grow and change.
Our breeze of influence symbolizes the value of free-flowing, cross-functional, and multi-layered collaboration that accentuates our product and service solutions.
Our brand statement captures the essence of our commitment to our clients, community and associates. We are here for you as your Premium+ Team.
Our identity statement, "A Christian Company" acknowledges our roots, influences our culture, and guides our vision as we seek to honor God through every facet of our business.
The refreshed TriTech experience will be showcased on our website as well. With a new home page and new product pages, the website experience will be streamlined and enhanced to tell the story of each product in three primary areas: Features, Value, and Benefits.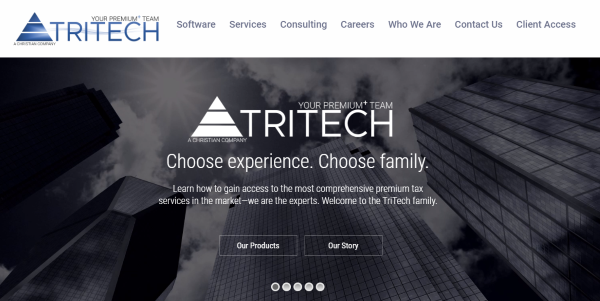 Our

 

features

 

section is designed to present many of the unique features of the product or service that makes this TriTech solution a valuable proposition.
The

 

values

 

section focuses on the top three difference makers that the tax team can realize utilizing this product or service.
The

 

benefits

 

section emphasizes the top three impacts a company can realize by expanding their tax season resources with the product or service offering.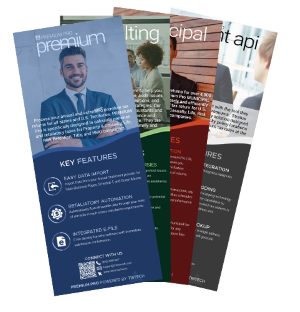 As a part of our website refresh, TriTech has designed individual digital product cards that highlight the top 3 features of the product. These digital product cards can be downloaded or shared and contain QR codes that link directly back to our website for the complete story of the particular product. When you see a product or service that you are interested in, our website makes it easy for you to share these products with your team and decision makers.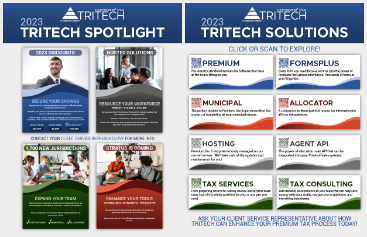 In addition to our new logo, website, and digital rack card sharing system, we are also launching our annual 2023 Spotlight and 2023 Solutions Overview. The Solutions page is a summary sheet of all our comprehensive premium tax products and services that makes it easy to find the exact information you are looking for. Look for our 2023 Solutions and Spotlight pages in the near future.