Premium Pro®Premium Tax
Premium Pro - Premium Tax is an insurance premium tax compliance software that enables you to process your annual and estimated premium tax returns for all states and U.S. territories. The software is designed for Life, Health Maintenance Organizations, Property and Casualty, Risk Retention and Title Insurers.
Self-Hosted
Property Casualty

Life

Life Health

Risk Retention

Title

HMO

All States and US Territories
Learn More
Retaliatory

Easy Data Import

Cost Effective

Save Time

Calc & Review

Accurate
Hosted
Access anywhere there is an internet connection.
We handle the software and hardware, as well as security, basic disaster recovery, and data storage

Decreased dependency on your IT department
Secure
Same amazing software, just easier to maintain.
Nightly updates provide access to the most current version of Premium Pro

Data will always remain confidential and safe

Hourly backups
Simplify Filing
Premium Pro Life and PC automates the insurance tax preparation and review process by offering you an unbeatable combination of features to maximize productivity and efficiency. From importing the annual statement to filing your state returns, Premium Pro simplifies the overall process of calculating your premium and retaliatory taxes. You can access management reports and process payment requests with unparalleled ease. The Premium Pro software provides you with control and flexibility, while allowing you to maximize your time and energy.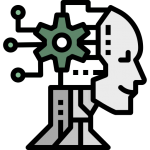 Premium Pro is the most comprehensive premium tax software package on the market, backed by the most expertise and experience in the industry.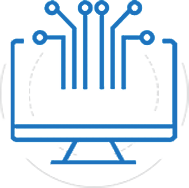 Electronic Import/Export

Efile within the software via TriTech, Email or OPTins

Data Rollover
Advanced Administrative Features
Overrides/Adjustments
Centralized Data Entry
Multi-year Access
Retaliatory Calculations
Management Features
Comprehensive Reports
Tax Planning
State Contact Page
Flexible Printing Options
Print to PDF
Context Sensitive Help

Documentation and Supporting Features
Short Learning Curve
Cut, Copy, Paste
Zoom
Help
Free Support
Fully Integrated Calendar
Automatic Calculation
Security Password/Controls
Paperless
Hosted, Network, or Standalone Install Options
2 GHz processor or faster
Microsoft Windows 10, Server 2012 or later
SQL Server or / Express 2012 or later
1G local or network hard drive space for the program files
Printer
Internet access
Screen resolution of 1024 x 768 or greater
Please note the following estimated database sizes are per company per product year.
Common 10 MB
Premium Tax 15 MB
Municipal 34 MB
FormsPlus 5 MB
As of 2020...
7600
ANNUAL RETURNS FILED VIA SERVICES
19602
ESTIMATED FILINGS VIA SERVICES
27036
ANNUAL FILINGS EFILED VIA PREMIUM PRO
Premium Pro ® - Hosted Software
Premium Pro is available over the Internet, which means you can focus on premium taxes and forget about software maintenance.
The software is centrally hosted by TriTech, so users access Premium Pro via a secure application delivery solution. New versions and enhancements are available effortlessly and seamlessly – no waiting for your IT department to apply updates or new releases. Hosted software means we do the backup and updating for you so you can concentrate on your work. And no matter what type of computer you have, all you need is an internet connection and you're good to go.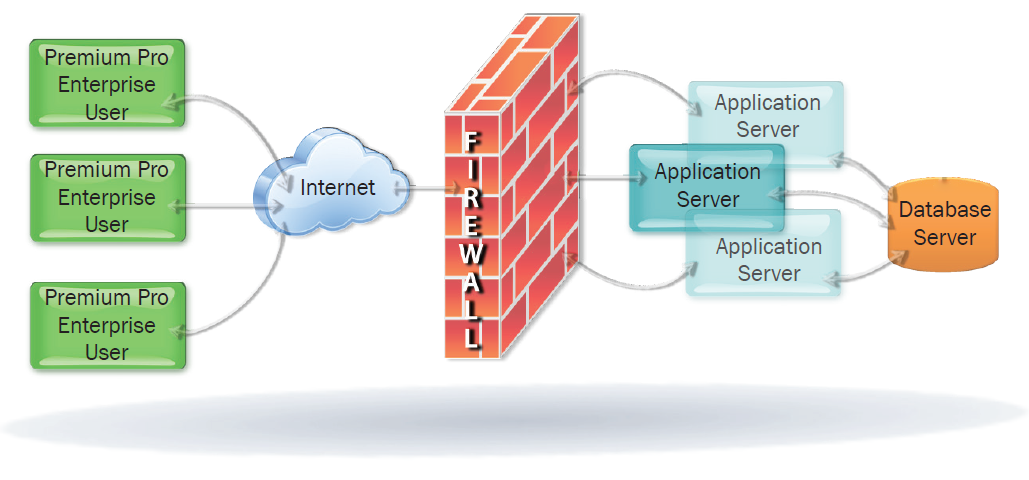 Access Premium Pro from anywhere there is an internet connection
TriTech handles the software and hardware, as well as security, basic disaster recovery, and data storage
Nightly updates provide access to the most current version of Premium Pro
You retain control over all aspects of data collection, interfaces, return preparation, and filing
Decreased dependency on your IT department
No need to invest in expensive servers or database software
TriTech is SSAE 18 compliant
Data will always remain confidential and safe
Secure access, limited to subscribed clients only
Servers are housed in a state-of-the-art facility
Virus protection with instant updates
Tax Calendar
The Tax Calendar in Premium Pro is integrated with Premium Tax, Municipal Tax, and FormsPlus. It is included at no charge with these software modules.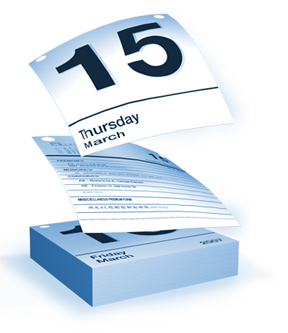 Premium Pro Tax Calendar includes due dates for annual, estimate, and monthly premium tax returns, due dates for various additional insurance related filings, and due dates for local premium tax and occupational licenses for selected states. Calendar is available for all companies in Premium Pro Premium Tax, Municipal Tax, and FormsPlus.
Calendar Key Features
Fully Integrated with Premium Pro

Included at No Extra Charge

Rollover Key Information from Year to Year

Cut/Copy/Paste

Add Custom Entries

Import Custom Dates

Advanced Search/Query

Set Internal Due Dates

Display Due Date Reminders

Import Dates into Outlook
GTS - GFA Tracking System
The GFA Tracking System or GTS is a powerful tool that allows users to track assessments by line of business, assessment class, and jurisdiction. With GTS, users can easily determine how much credit has been utilized and when the credit will expire. In addition, GTS integrates seamlessly with the existing Premium Pro software.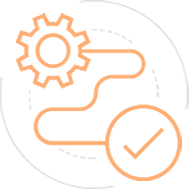 Track assessments by line of business, assessment class, and jurisdiction
Centralized input area for Date Assessed, Date Paid, Assessment year, Description, and Class Assessment amounts
Automatic and user customizable calculation options to determine assessment class used in the credit calculations for each state going forward
Assessment Summary Schedule with compilation of all assessment and credit amounts for each line of business on a state-by-state basis
Track assessments by Credit Summary Schedule with compilation of all assessment and credit amounts for each line of business for each state

Integrates seamlessly with the Premium Tax software
Premium Pro Feature Details
Import/Export
Premium Pro supports Annual Statement import from A.M. Best, E.F.S, Booke and Company, Freedom, FSI, NAIC, and custom ASCII files.
Efile within the software via TriTech, Email or OPTins
Electronic filing in Premium Pro is quick and easy. TriTech offers several different methods of efiling a return, depending on what each state allows and requires.
Rollover
Premium Pro rolls over data from the prior tax year eliminating the need for data entry. The rollover process will transfer key information making it a valuable time saver.
Overrides/Adjustments
You can adjust any information on the return simply by typing over it. The overridden values will display in red.
Centralized Data Entry
Centralized data entry schedules for premiums, dividends, prepayments, adjustments and other miscellaneous items.
Power to Control
With the by state options and schedules, you can control state specific features and calculations, and adjust tax rates and fees for all taxing jurisdictions all from one location.
Multi Year Access
Premium Pro allows access to multiple tax years all from one application.
Viewing Capabilities
Premium Pro has made viewing the returns as natural as looking at the printed form. It is possible to view a tax return, annual statement, and tax rates all at the same time.
Retaliatory Calculations
Premium Pro automatically calculates retaliatory tax based on your state of filling's premiums and your state of domicile's tax laws. Users may also choose to use the state of domicile's actual tax return or a generic worksheet to calculate retaliatory tax in a standard format.
Management Features
The Summary Schedules are useful for reporting and tax management purposes and include payment requests, a payment request summary, a summary of taxes area, and a return status schedule.
Comprehensive Reporting Capabilities
Premium Pro offers comprehensive reporting capabilities across multiple companies, audit reports and alerts, override reports for reviewing and tracking.
Tax Planning
Comparison of current and prior tax return changes; important notes and specifications; credit, tax and fee updates; return and preparer status.
Filing Information Page
Provides you with state specific information: filing requirements, due dates, contact information, state web sites and form specifications.
Flexible Printing Options
Print essentially any item that you are viewing, to a physical printer or to PDF, by simply clicking on the printer icon, or choose what to print from a menu based on numerous options.
Print to PDF
Built-in PDF printer driver that simplifies document management and collaboration.
Help Information
Help allows the user to view the contents of the Help files and also allows a user to view the state tax return instructions. The State Filing and Contact Information Page shows all state specific information including filing requirements, due dates, contact information, state web sites, form specifications and approval status.
Documentation and Supporting Features
Extensive supporting features such as document markup, tracking, assigning, and referencing tools are built into the software.
Learning Curve
Premium Pro designed its menus and tool bar after some of the most popular Windows software. So, if you are currently using other Windows software, then you are already familiar with Premium Pro.
Cut, Copy, Paste
You can copy data into and out of Premium Pro spreadsheets using the clipboard. This simplifies the data entry process and allows you to create custom reports using information extracted from Premium Pro.
Zoom
You can zoom in or out of a return to accommodate your own viewing preference.
Help
Premium Pro comes with an extensive online help system detailing how to use the software. State instructions are available for each form by simply hitting F1.
Free Support
All Premium Pro software comes with free telephone and email support for fast, friendly service when you need it. Extended hours and Saturday support help when you are stuck in the office with time running out.